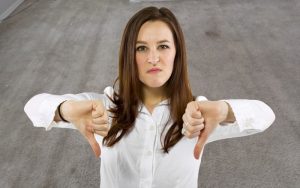 It's true, if you hire a cheap carpet cleaning service, then you do serve to save some money- in the short term, at least. However, these carpet cleaning cons could well end up damaging your carpets even further, meaning you'll have to fork out even more money to have them replaced. Don't wait until your carpets are filthy, and then get an unqualified cleaner to try to get the stains out- it just isn't going to work.
The main problem with cheap carpet cleaning services is the fact that you can never be sure if they will actually do a proper job. On the other hand, experienced and qualified spot and stain carpet cleaners know exactly what to do in any cleaning situation, so you know you can trust them with your carpets. Cleaners who lack this experience will not only do a poor job of removing dust and dirt from your carpets, but they could actually leave your carpet even more liable to dirt buildups- so you'll have to get it cleaned again almost straight away.
If your carpet cleaner makes mistakes, then they could even have a negative impact on your family's health. For instance, leaving too much water behind makes the perfect breeding ground for mold and mildew. What's more, when residues from low-quality cleaning products are left behind, these can also cause illnesses from being inhaled.
We all love a bargain, but with carpet cleaning, it's simply not worth cutting corners. If you don't get a professional to do the job, you could well find your carpets are in worse condition than they were before!